Scholarship Awards
The GNIC scholarship award is available to all matriculated students
at any one of the three University campuses.
Our current scholarship recipient is Vanessa Grisko from Marco Island, FL.
Vanessa is currently a Junior. She is pursuing a double major in Environmental Science and Communication and carries a 3.74 GPA. She is a member of Gamma Phi Beta sorority where she serves as New Member Educator and is also involved with Student Alumni Ambassadors and Younglife Champaign. During her time thus far Vanessa has worked as an ambassador for the football team and has held an internship position at a Champaign radio station (Stevie Jay Broadcasting). Vanessa will soon be traveling abroad to Chiang Mai, Thailand for the Spring 2015 semester to study Sustainable Development.
Below are some pictures of Vanessa. The one with the balloons is from a Student Alumni Ambassadors event and the other is from a Younglife Champaign event.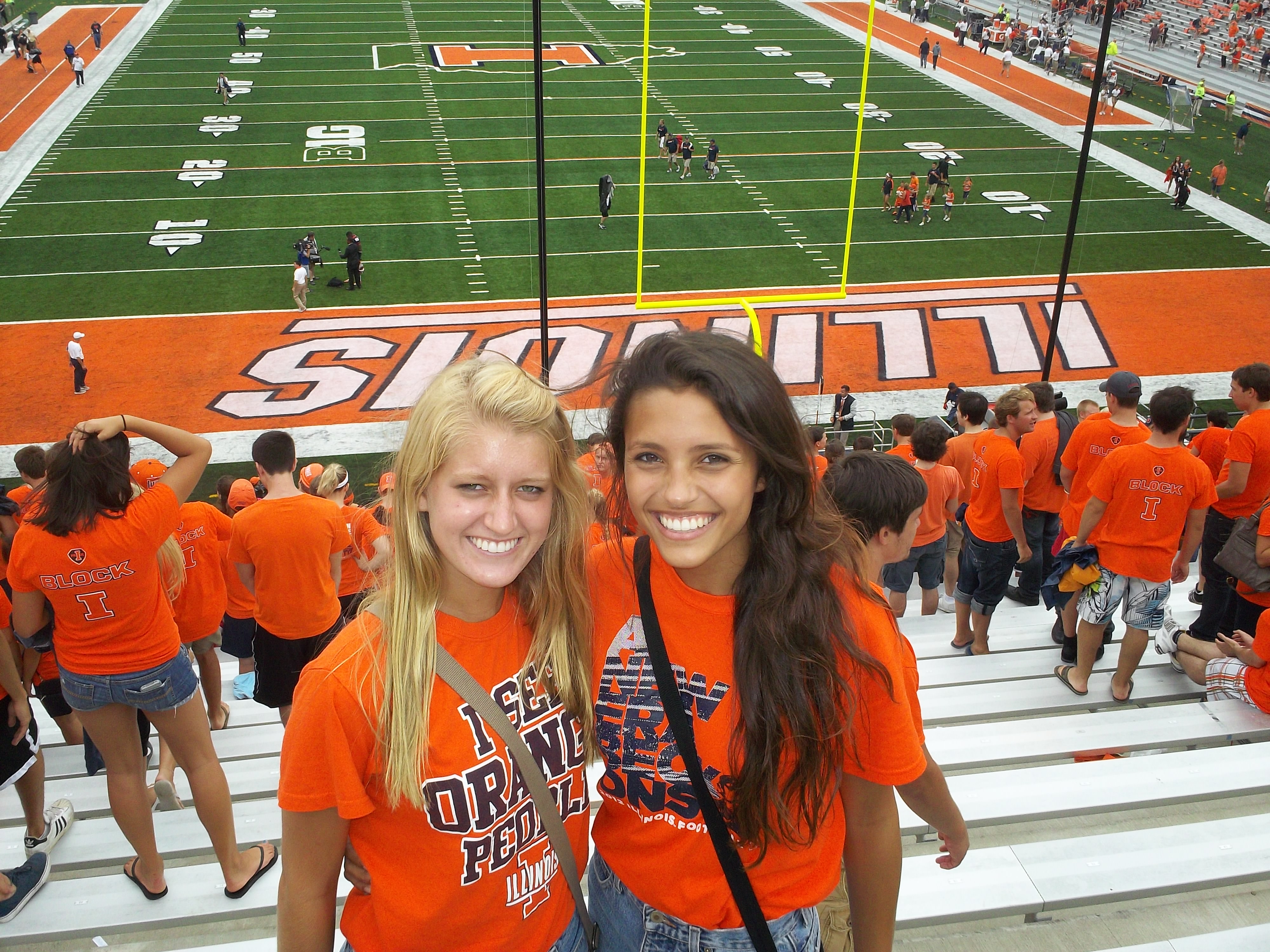 Vanessa (shown here on the right) displays lots of school spirit!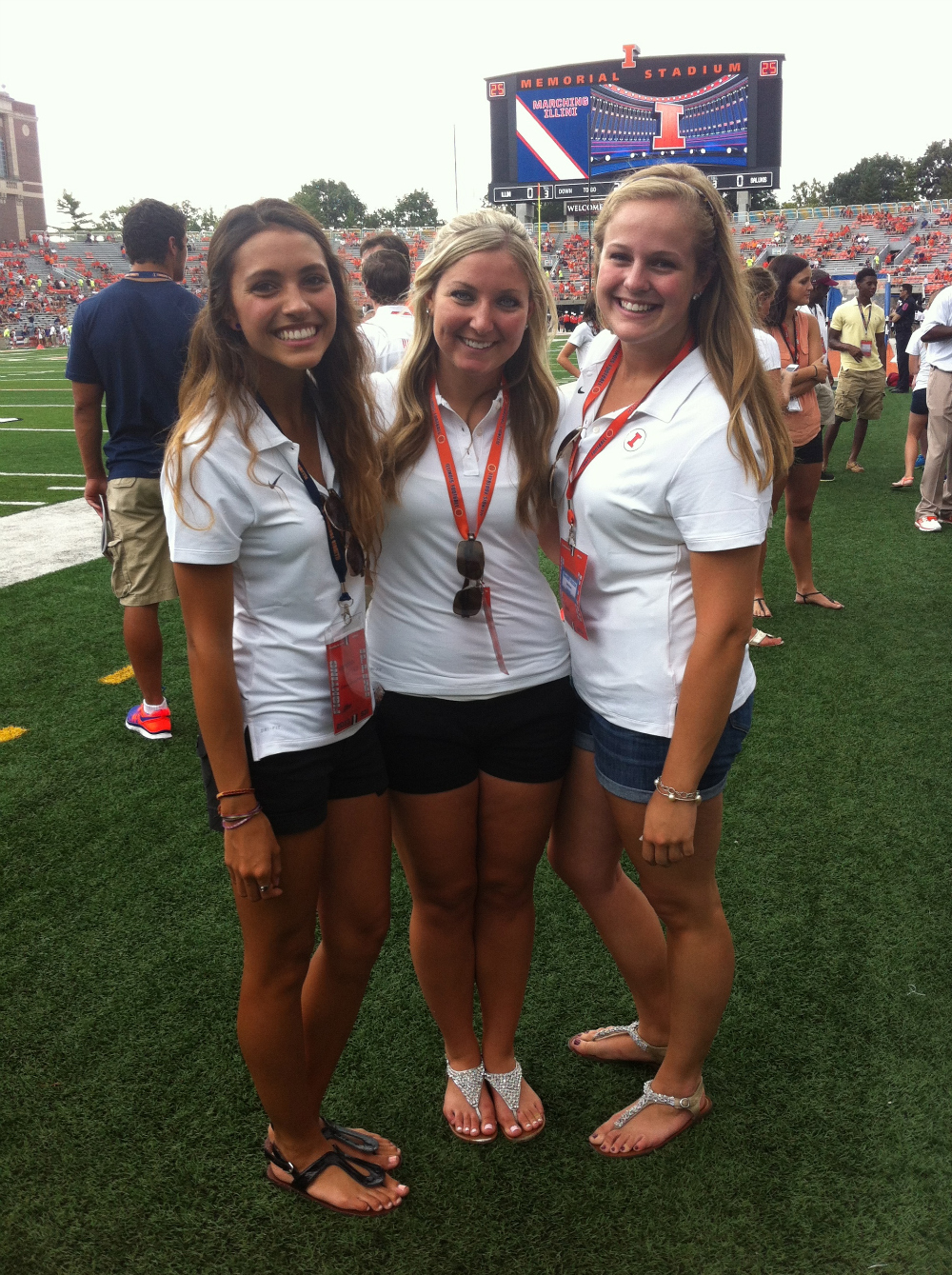 Vanessa and some friends at Memorial Stadium